About Us
The registered cattle are now located and run by Friedt Herefords in Mott, ND.
Bulls will be sold in their sale Feb. 8, 2023.
Open heifer calves for sale private treaty.
For more information contact:
Jill Bayers Hotchkiss
13823 Beaver Creek Place
Reva, SD 57651
605/491-1409
jbh@herefordamerica.com
The Bayers Hereford Ranch was established in 1918 by A.C. Bayers and his wife Elizabeth, who were Byron's Dad and Mother. The ranch is currently owned by Byron and Pauline's children, Rich, Kathy and Jill.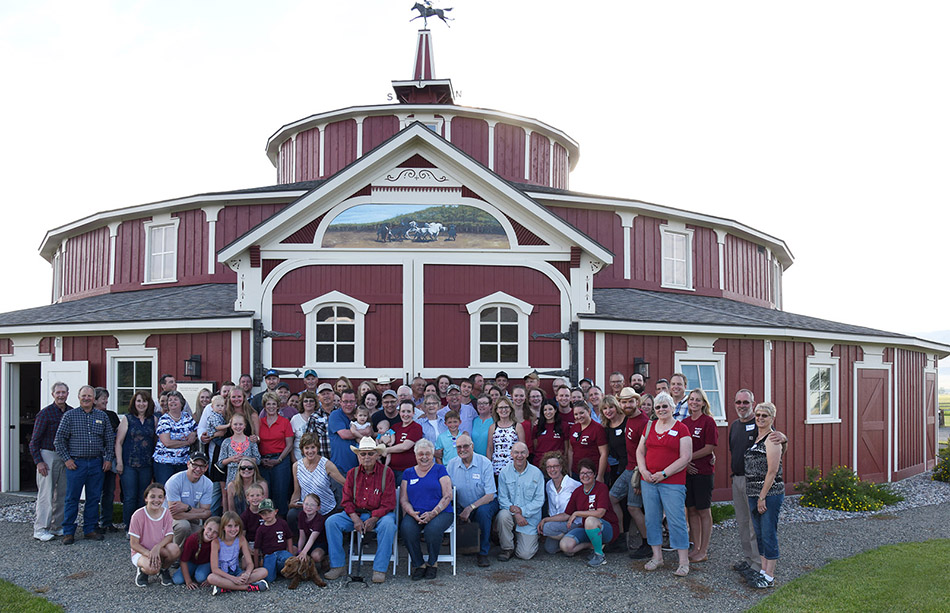 The Bayers Family Reunion and 100th Ranch Anniversary were held July 7, 2018.
Bayers Hereford Ranch
248 Bayers Lane
Twin Bridges, MT 59754
(406) 684-5465
Bayers Hereford Ranch was established in 1918 by A.C. Bayers and his wife Elizabeth. The ranch was owned and operated by their son Byron and his wife Pauline Bayers and their children Rich, Kathy and Jill. In July 2015 Pauline passed away. Byron passed in July 2018. Byron spent 82 of his 88 years operating the ranch. (See obituary for more information.)
Bayers Hereford Ranch is now owned by Rich Bayers, Kathy Bayers and Jill Bayers Hotchkiss. Commercial Hereford cattle are raised on the ranch near Twin Bridges and the registered herd is owned by Jill and the cattle are run at the Friedt Hereford Ranch in Mott, ND.
"We will continue to operate with the same basic philosophies that were maintained in our 100 years of operation."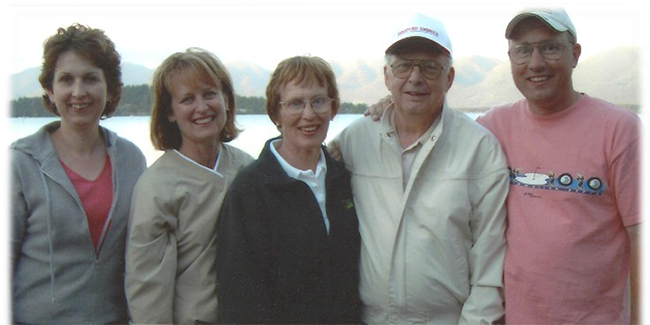 ~ The Bayers Family ~
Jill, Kathy, Pauline, Byron and Rich
A few milestones for us in the Hereford business:
*Over 20,000 purebred Herefords produced*
*Cattle sold into 38 states, Canada, Mexico, Hungary & Zimbabwe*
*12 certified Carcass Sires*
*510 bulls sold to one customer*
*One bull customer for over 50 years & several for more than 30 years*
*Evan Centurian, Montana's first $50,000 bull. Sold in 1972 (1/2 interest)*
*Northstar is in the top 10% of the EPD traits in six categories and in the top 20% in 11 categories*
*Rambo is a six trait leader and total Hereford leader in REA*
---
Lynn & Rick Terry
&
Howdy
"The Guard Dog"

Lynn serves as Administrative Assistant in the Twin Bridges ranch. She has extensive experience with their own cattle ranch and worked for several years in the mortgage banking business. Lynn's husband, Rick, is a noted sculptor. See Rick's bronze sculptures at Rick Terry Studio.