About Us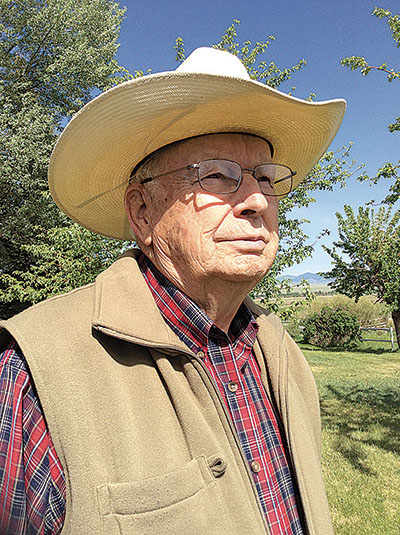 Byron Bayers
248 Bayers Lane
Twin Bridges, MT 59754
(406) 684-5465
bayers@3rivers.net
The Bayers Hereford Ranch was established in 1918 by A.C. Bayers and his wife Elizabeth, who were Byron's Dad and Mother. The ranch is currently owned by Byron and his children Rich, Kathy and Jill.
This is Byron's 81st year on the ranch. Byron graduated from the University of Montana in 1952, then served as an officer in the United States Air Force until he returned to the ranch. The University of Montana honored Byron as a Distinguished Alumni in 1977. He is only Hereford Breeder to receive this award from the U of M in Missoula. In 1976 Byron was elected President of the American Hereford Association. During this period also served as the United States delegate to the World Hereford Conference in Canada. Byron also, on behalf of the American Hereford Association, served as a technical advisor to the Hungarian government (a Russian controlled Iron Curtain country at the time) on Hereford cattle. The Bayers' cattle sales were listed in the top 10 in the nation for approximately ten years. Over 20,000 purebred Herefords, both polled and horned, have been produced by the Bayers in their 99 years of operation. In 2015, the purebred registered herd was sold in its entirety to Ehlke Herefords of Townsend, Montana. We will continue to operate a commercial purebred Hereford herd with the same basic philosophies that were maintained in our 99 years of the registered operation.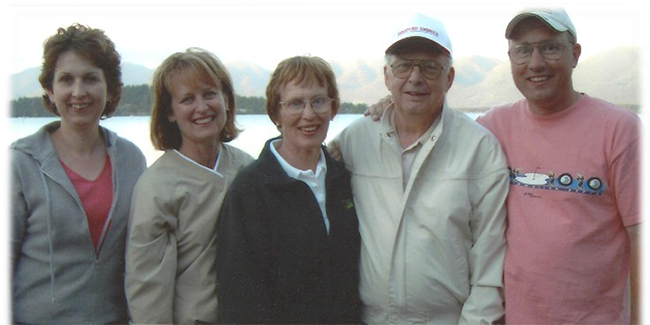 ~ The Bayers Family ~
Jill, Kathy, Pauline, Byron and Rich
A few milestones for us in the Hereford business:
*Over 20,000 purebred Herefords produced*
*Cattle sold into 38 states, Canada, Mexico, Hungary & Zimbabwe*
*12 certified Carcass Sires*
*510 bulls sold to one customer*
*One bull customer for over 50 years & several for more than 30 years*
*Evan Centurian, Montana's first $50,000 bull. Sold in 1972 (1/2 interest)*
*Northstar is in the top 10% of the EPD traits in six categories and in the top 20% in 11 categories*
*Rambo is a six trait leader and total Hereford leader in REA*
---
Lynn & Rick Terry
&
Howdy
"The Guard Dog"

Lynn serves as Administrative Assistant in the Bayers operation. She has extensive experience with their own cattle ranch and worked for several years in the mortgage banking business. Lynn's husband, Rick, is a noted sculptor, just having completed a live-size sculpture of Walt Disney & Mickey Mouse for Disney, at the Anaheim, CA location. See Rick's bronze sculptures at Rick Terry Studio.


A few of our new purebred commercial heifers.